Attention Highly Sensitive, Spirit-Driven Seekers:
Do you feel your life is out of your control?
Have STRESS and OVERWHELM become your "BESTIES"?
Do you want your JOY back?
Have you been called a "cry baby" or told you "take things way too personally"?
Are you grieving a loss?
Is there a FIRE in your belly to BE, DO, and HAVE MORE than your life experience currently holds?
Would you like to live your life on your terms?
You have found your way here because -
You know down to the very core of your being that life is not supposed to be so hard and you need a guide who will provide you with divine guidance and practical tools to help you bring your vision for your life into reality above and beyond your wildest dreams!
You are tired of feeling stuck, of feeling like you're spinning your wheels and getting nowhere, of holding on to issues of the past and you're ready for a guide who can help you to make peace with what has been and what is, get you off the merry-go-round you've created, and become the magnet for all that you need to support you in creating your most magnificent life.
You are ready to let go of perfection paralysis, procrastination and overwhelm and embrace your Highly Sensitive nature.
You are ready to be guided to see who you truly are down to the core of your being so that you ignite the fire within you, tune into your divine magnificence, smash the barriers and beliefs that have been holding you back and gain the clarity to fully embrace the Goddess you are and the Goddess Life you are meant to live!
If you are ready to:
Turn your wounds into wisdom and get to a place of peace so you can move forward with your life
Attract what you WANT instead of what you DON'T
Write your OWN story
Revel in abundance and prosperity as YOU define it
Ignite the FIRE within so that you shine brightly
Manifest the life of your dreams...........
I can help you to discover the joy and magic in your life!
Click here to learn more.
Get your FREE 3 part course, Attracting Abundance.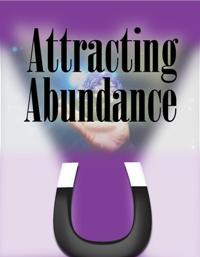 Simply enter your details in the box below and you will gain immediate access to the course once you confirm your subscription.
In addition, you will also receive The Goddess Life ezine and the ebook as a thank you for joining our community !